Hiking is easily the most popular activity across all of the lands within the Wilderness Area and throughout the buffer properties which provide some of the access to the interior (back country). The trails are not managed or fully signed and as such, can present challenging conditions for a novice hiker. A trail plan was completed in 2017 but not implemented. See the plan here.
All types of terrain can expect to be encountered including steep, rocky grades which can then transgress to almost flat, pine needle paths in a matter of a few steps.  Wet areas are not uncommon around the lakes and winter travel can be hazardous with icy sections the norm, depending on the vagaries of the season. Throughout the Wilderness Area and much of the surrounding buffer zone, you truly will, hear the quiet.
Friends of BMBCL offers guided hikes for those who might want to explore the woods but who would feel more comfortable in a group with others leading the way. If you want to join in, check out the Guided Hikes Calendar.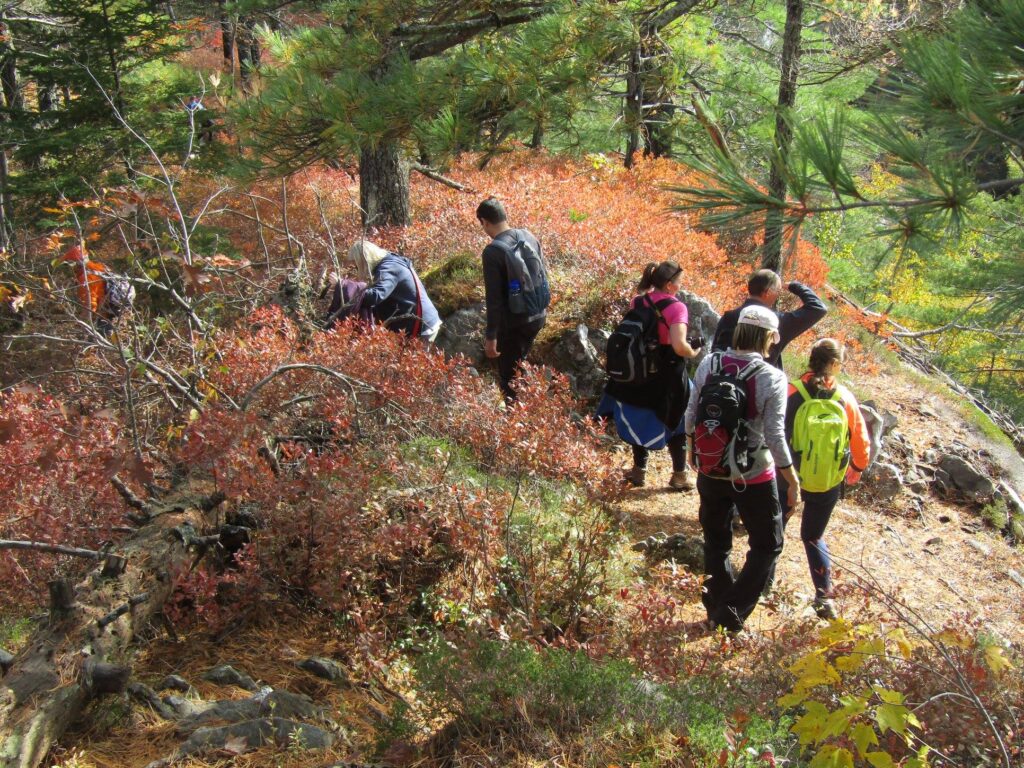 Popular access points include:
– Bayers Lake Business Area
– Collins Road (via Belle Street & Kearney Lake Road)
– Anahid Drive, (Kingswood Subdivision, via Hammonds Plains Road)
Important information for all hikers: